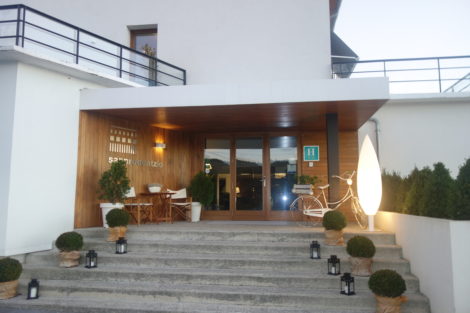 It's a Family Affair
Sisters Ainhoa and Nerea have been running their family's Basque Country hotel, Hotel San Prudentzio, full time since their parents decided to (mostly) retire three years ago. Like many Spanish families that have businesses, the children (Ainhoa and Nerea) left to go to college and have their own careers before coming back home to Getaria to take over for their parents. Though they also spent much of their lives growing up working in and helping their parents (and grandparents) out with the hotel. They are are the third generation in the family hotel business, but you'd have to go back a dozen more generations to find their family's beginning in Basque country.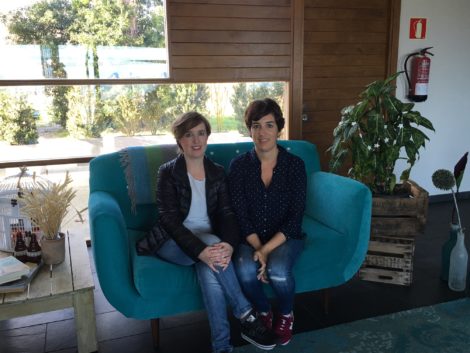 I've met family after family in Spain's rural areas, that own hotels, B&B's, and wineries who have the same tradition. On this trip alone, I met many 4th, 5th, and 6th generation family members who left and then came back to work full time in the family business.
This way makes the most sense financially, and personally, for everyone. Running a family business isn't easy, and supporting an entire family on the income is much more difficult than supporting only one generation at a time. Also, this gives the newer generation the chance to go and live in a different place and get an education and experience before coming back to what will be the rest of their lives (at least until their children take over for them!).
I can imagine however, that when you're from somewhere as beautiful and agriculturally-nautically blessed as coastal Basque Country, coming home isn't a huge burden.
Being a Californian, this way of life seems impossibly idyllic to me. To own a hotel or a vineyard in my world, you'd have to have many many millions of dollars. But, when it's passed down to you after many generations it is a different situation entirely. And I can't think of anything nicer than being able to work in a business that is your own, in a beautiful area with vineyard and ocean views, alongside your siblings.
The Hotel
The Hotel San Prudentzio is perched at the top of a hill, surrounded by vineyards and hiking trails just a few minutes drive (or 15 minute walk down foot paths through the vineyards) from the town of Getaria.  Vineyards and the ocean are in view at all times.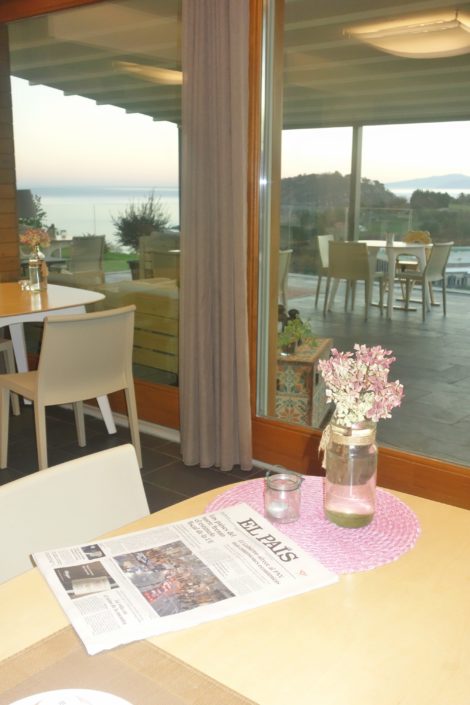 The interior is cozy yet colorful and modern. There is always a fire going if it's cool weather. And one of the sisters is always available if you need anything.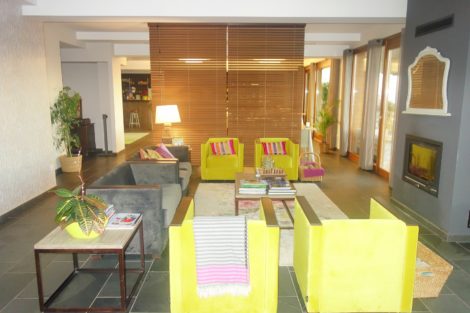 And at sunrise and sunset, there is literally no place you'd rather be in Getaria.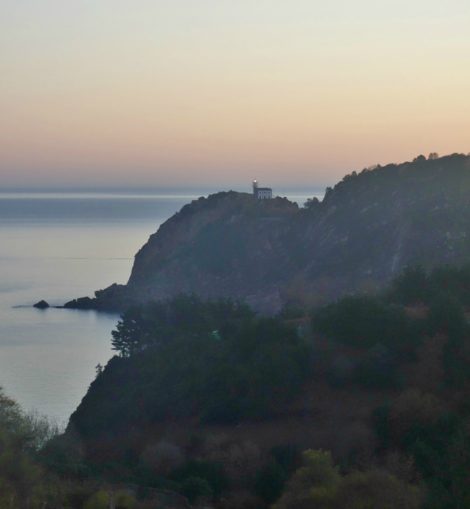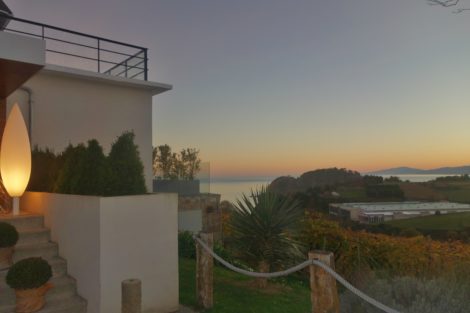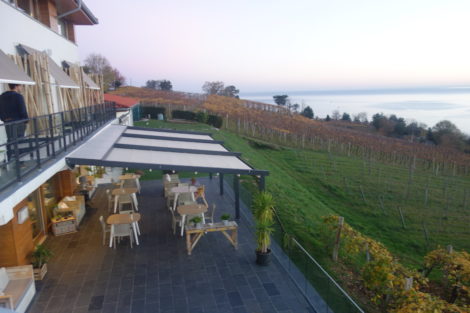 When you are tired of taking in the views, or relaxing by the fire, you can take one of the many paths just out the front door of the hotel that lead you through beautiful countryside.
The famous Camino de Santiago actually runs through this area, and there are a few different choices of directions to take. All are beautiful. Some lead through lush, green, rolling hillsides dotted with sheep. Others lead you out in the open, with the ocean always on one side. You can walk from village to village (it's only about a 6 mile hike to the nearby town of Zauratz) stopping at farms or vineyards along the away.
Hotel San Prudentzio, for me, was more than just accommodation. It was a home for a few days. It put me in the middle of nature, beauty and the outdoors and made me feel as if I was staying in a B&B run by friends rather than a hotel (but with the advantages that only come with a hotel). It made my trip.
If you're ever in the coastal area of Basque country (it's a great escape from San Sebastian as it's only an hour by car) I'd highly recommend staying with Ainhoa and Nerea at Hotel San Prudentzio  in Getaria.
*Their website is in Spanish at first glance but you can choose the English or Euskara (Basque language) version as well. Let them know that I sent you and you may get a special treat…!