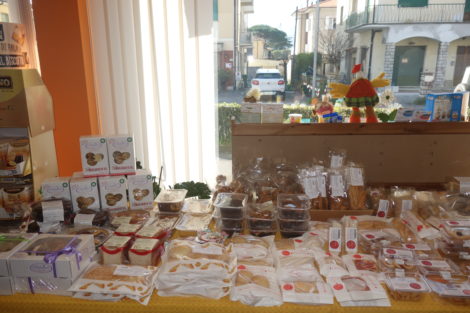 Gluten Free Travel
Gluten free travel can be extremely difficult.
Particularly in countries where pretty much everything on the local menus is either made of flour or covered in sauces thickened with flour. But things are getting much easier for celiac and gluten-free travelers. There are more gluten-free products on supermarket shelves than ever before in history. And, there are even gluten-free restaurants now that either serve 100% gluten-free products or have special gluten-free menus.
There are also more ethnic restaurants (Thai, Sushi, Indian, etc) cropping up in countries where this was never the case before (Italy, Spain and France for instance) which gives even more options for the GF traveler.
That said,  this doesn't mean you'll find a plethora of options everywhere. It's still extremely difficult in small, rural areas or off-the-beaten path locations. But, any of us who have to eat gluten-free by necessity know how to survive in those conditions and we know to prepare ahead of time.
This section is growing right now, as I add my research and lists from over the past two years of traveling in Europe. I'll add more information city by city and country by country so keep checking back if you like what you're seeing!
Cheers!
Brooke