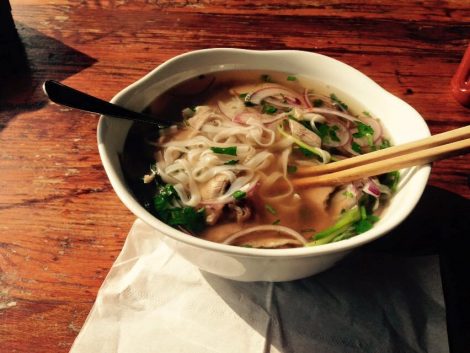 Vietnamese
Address/District: Anglická 529/15,  Prague 2
Phone: +420 773 688 689
*one of the better Vietnamese spots in Prague
Holešovická tržnice
Prague, Czech Republic 170 00
Phone: +420 220 560 041
Inside Holesovice Market-this place is enough reason on it's own to come to this spot.
Indian
Address/District: Ronkova 12, Prague 8
Phone: +420 223 003 034
*very good
Italian
Alriso Risotteria Italiana
Address/District: Betlémské nám. 11/259, Prague 1
Phone number: +420 222 233 341
* This place is FANTASTIC for home made gluten free pastas, pizzas and risotto (their specialty and there are always quite a few different options). 100% of everything on the menu is gluten free. If it sounds too good to be true that's because it is! Eat your (gluten-free) heart out and grab a piece of Tiramasu to go.
Traditional Polish