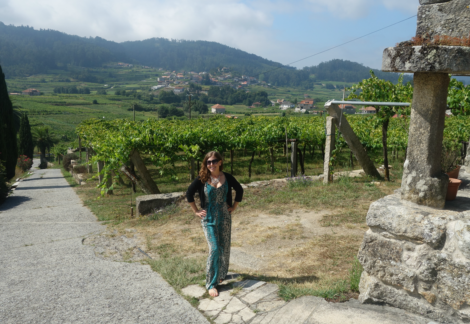 Galicia, in Northern Spain near the Portugese border is a region I'm fascinated with and continue to return to. You can read about many of the things to do or my experiences in Galicia elsewhere on this blog, but in this post I thought I'd share a little culture in the form of defining some of the Galician words you are sure to see/hear if you visit the region (but unless you knew them ahead of time you wouldn't recognize them!) and spend time with locals. Keep in mind that much of the Galician language is the same or very similar to Portugese (this is a surprise to many) and these two cultures share more similarities than the rest of Spain does with Galicia.
Adega
The Galician (and Portugese) word for Bodega (Spanish) or winery. Keep an eye out for signs that say 'Adega' when driving through Galicia-there are a lot of great vineyards and wineries. If you see Adega though, you know that they also make wine, and don't just own vineyards and sell fruit (and therefore there's a chance you can taste their wines).
Feira
The Galician word for Festival (or fair). Usually to do with some sort of food tradition, special dish or product that's harvest locally. And man do the Galicians love a good fair! Here's a list of some of the most popular fairs/feiras (ferias in Spanish).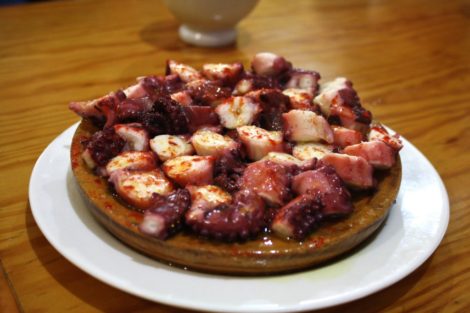 Pulpo
Octopus. THE regional dish in Galicia! You will find pulpo 'a feira' everywhere in Galicia. This is a dish of sliced octopus drizzled in oil, served on a round wooden platter and seasoned with paprika. Another way that's common to serve pulpo is 'a la plancha' which means grilled instead of boiled so you get a bit more black charred tentacles and crispiness (my personal favorite).
Pazo
The name for a traditional house or manor house in Galicia. Typically owned by nobility. Normally named for the original estate owner (Pazo de …………..) and then never changed after that, even if ownership changes. Sometimes its been so many hundreds of years that the current owners have no idea who the original estate was named after. If you're in Rias Baixas area (near Pontevedra or Cambados) try visiting Pazo de Señorans  which is an impressive estate as well as an excellent winery (or Adega).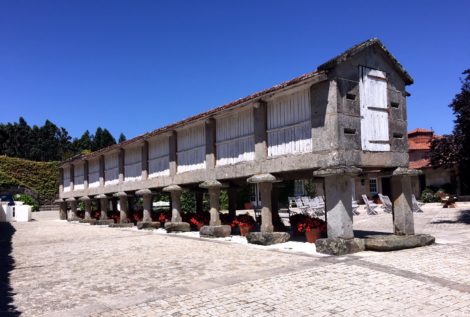 horreo
A traditional raised building (that looks like almost like an old stone house) that Galicians used for centuries to store crops (mostly corn or grains) and keep them dry and safe from rats (thus the heighth)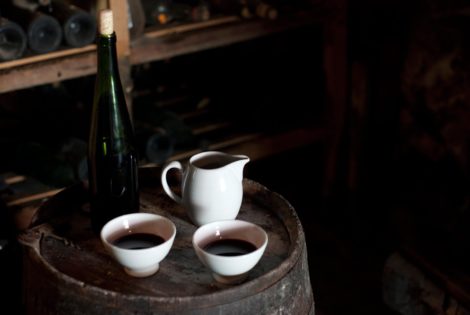 cunca 
Small ceramic bowls from which wine was traditionally drunk in Galicia. You don't often see these in bars or restaurants anymore (even in Galicia) but if you search out some of the  old school places that focus on 'traditional' Galician food and drink or furanchos (see definition below)
gaita 
The word for a Galicia bagpipe. Yes Galicians play bagpipes! There are a lot of remnants of Celtic culture in Galicia……. You will see Galician gaita players at almost every traditional Galician event (and not for tourism purposes!). Check out a video of a Galician gaita player here.
furancho 
A simple Galician eating establishment -usually set up below someone's home in their cellar. Originally started by farmers who had excess juice or wine to sell after the harvest. Typically these places serve simple, hearty local fare and a super limited menu (just a few plates that they specialize in). Furanchos are the types of places that serve wine in cuncas and where you sit at a long rough hewn table with benches. They aren't fine dining-but offer a great glimpse into traditional Galician culture and affordable local eats!
Want to know more about Galicia? Check out my more detailed post on the most compelling reasons to visit Galicia