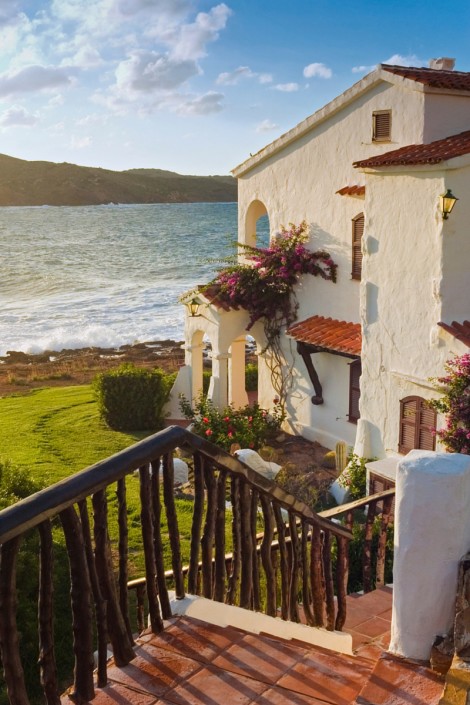 Whether you're a family looking to rent a house, a solo traveler looking to rent a room in a shared flat, or a group of friends looking for unique accommodation, it seems Airbnb has become the go-to these days for non-hotel staying travelers.
However, as Airbnb grows in size and popularity, the properties also become more expensive and book up much faster. Add to this, that the % of money you lose if you cancel, is hefty (on long term rentals it's 100%!) and it makes sense to use other sites to make sure you're getting the best quality-price-location possible.
Here are four sites I've been using for the past 16 months in Europe.  They have a lot of interesting options for everything from rooms to rent in people's homes, to bed and breakfast type situations, to whole apartments, cottages, and villas.  Sometimes these sites also have a significantly better selection of properties than Airbnb, in certain areas (I've noticed this particularly with Flipkey and Homeaway).
Please note: if you decide to sign up for Roomorama or Homestays (which is completely free) to research places to stay, please kindly use my links (which are clickable below). It will get both of us a credit towards the next stays we book through these sites. I don't get paid to promote these sites, I simply use them all, as I travel so much, and every discount helps! 🙂
Homeaway.com: If I'm stuck looking for a low cost apartment by the night, or apartment rentals by the week, or even for a big country house, I always check this site before making my final booking. Often I find something really unique that I couldn't find elsewhere.  Responses take a little more time than with Airbnb hosts (it's hosts seem not to be doing it as their full time job like many Airbnb hosts and also most often seem to have their properties listed on many different sites so there's a good chance the dates that look available, won't be) and monthly deals aren't published, but it's still very worth checking out. Particularly for big groups who are looking for unique lodging.
Toprural.com This site is for Spain-Portugal and helps you find rurally located B&B's in even the remotest of areas. You'll find properties here that you won't find anywhere else. In fact, there are areas of Spain that are not really possible to visit and find hotels in at all, unless you use sites like this. I've stayed in some awesome (and super affordable, for example 45-50 Euros/night) casas rurales (rural B&B's) out in small villages in Galica, in the middle of nowhere in the Ribeira Sacra, and the deep Basque country. I can't wait to use this site for booking my next trip (Andalucia)!
Homestays.com: a lovely site, that is much less commonly used than sites like Airbnb, but is fast becoming one of my favorites when I want to stay with a local, while traveling solo. The prices, in my experience so far, are lower than Airbnb, and the hosts are less jaded (and more eager to be the perfect hosts) as they haven't been doing it very long, and they get less traffic than properties on Airbnb.
Flipkey.com: a great site for finding homes, B&B's and cute apartments in places for which here are very few listings found on other sites. For example, I found great options when searching for lodging in Galicia (far north Spain) and in Fussen (Germany) while on Airbnb there was nothing. Some areas are covered better by certain sites.
Note: When I search places on these site, I find that the best places get snapped up at least a couple months in advance. The key to getting something good closer to your date, is checking all sites repeatedly (in case someone cancels and the property pops back up online), cross referencing to compare prices/fees, and booking ASAP. That said, I recommend booking farther in advance for whole property (full apartments/houses/villas) options, than for homestays with locals. They book up much faster.