Why A Lot of Us Consider Solo Travel
A lack of similarly minded or available friends/travel partners
The first time I took an international vacation alone-I wasn't exactly happy to be going solo. But, I'd held off for years-not going places I wanted to go because my friends couldn't travel at the same time as I could (I was in a career where many months of the year were off limits for vacations)-or didn't want to go the same places, or had completely different financial situations……
I'd booked trips with boyfriends too far in advance and ended up being broken up by the time the trip came around. I'd skipped vacations because I had just started a new job and didn't feel it was the right time to leave.
It got to the point where I was an almost 30 year old woman who wanted to go so many places but just kept seeing the years pass by.
I dreamed of all of the places I'd go if I could. I researched and chatted on travel forums……I planned. And all the time in the back of my head I was saying to myself 'you could just go!' But at that point in my life I didn't even like going and sitting at a cafe by myself-so I certainly couldn't comprehend how traveling alone for an entire trip would be fun.
Does any of this sound familiar?
When it's time to take a leap of faith-and get out of your comfort zone
What are your biggest fears of traveling alone? If you're like most women- you have had at least one of these concerns:
What if I get lost? Or lose my wallet? Or get robbed? These things would be horrible if I was alone….
I don't really like spending a lot of time alone-so why would I take a trip alone?
I'll seem like a huge loser or weirdo if I tell my friends I'm taking a trip by myself and all of those people wherever I go will look at me eating alone at my table or taking a tour alone and I'll feel really stupid and lame
If you've ever thought any of these things-you're not alone! These are very common concerns (particularly for women-I won't get it to the roots of this here).
But-these aren't good enough reasons to avoid every traveling alone. Most of them really have to do with larger issues which, once overcome, will make your life so much easier, so much more fun and with a lot less fear (of everything).
Fear of spending time alone
Think about it-if your fear is of spending so much time alone-why is that? It's time to discover how amazing you are and figure out the things you are interested in and that are incredibly rewarding and that you can only do when you have time to yourself.
If it is instead about feeling awkward dining out alone, visiting sites alone and so on… why is it that sitting alone somewhere or being alone seems so strange or uncomfortable? A lot of women feel like this-and I was one of them but again… why?
I used to balk at the idea of sitting and eating lunch alone until I got a job in sales management that required me to eat out a lot while I was on the road. It felt really strange at first-and I put a lot of time into figuring out how to feel the least awkward but eventually I ended up really enjoying the experience of having a nice meal at the bar of a nice restaurant with a glass of wine or a book. Now (10 years later) I don't even need the book!
Traveling alone-forces you to do these things all at once-and it shines a spotlight on our weaknesses (such as not knowing ourselves our what we want well enough to be comfortable spending a lot of time alone)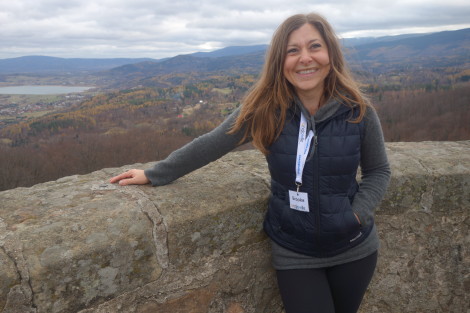 Fear of not being able to do what you need to do or stay safe without a travel partner
Let's take the concern of not being able to travel safely or manage to get where you need to get without ending up in scary situations. Why would you not be able to handle these situations just as well as anyone else you'd travel with? I've got news for you (and it comes from extensive personal experience!): all of the stuff you think you aren't good at (getting where you need to get without GPS, using a map, talking to strangers etc) or that would be easier with someone else along for the ride.. are things you need to learn to do yourself and be comfortable with.
And guess what? Once you go through these experiences-you will realize you are capable of anything!
Example:
Before I started taking solo trips-I was a disaster with directions and maps (hated them and thought I 'couldn't understand them'). Even before GPS (which I literally never left my house without for so many years) I was traveling around with printed Mapquest directions for not only where I was going-but for any other stops I might possibly make.
Fast forward to today after a lot of solo travel under my belt  (including some stressful situations I had to navigate my way through but which became less and less scary as I gained experience) and I no longer freak out if I can't use GPS somewhere. I book Airbnbs and get specific instructions from my host, pick up a map, and ask locals along the way.
If I get lost-I just give my host (or my destination) a call. Picking up a SIM card in any city in Europe is extremely easy these days (why not grab one at the airport or train station as soon as you arrive?) and phones are no longer locked as often as they were in the old days so you can typically just pop a new SIM in your phone and start using it to make local calls at super duper cheap local non long distance rates.
It didn't used to be this easy…..! Why wait any longer?
Taking the Plunge and Just Effing Doing It
I decided my 30th birthday was the perfect time to do something momentous. To take a trip, alone, to another continent. If I was going to travel alone-it wasn't just going to be Hawaii or Europe it was going to be Australia! It didn't hurt that I was working with an Australian winery at the time so I knew I'd have the added excuse of 'exploring the terroir' where our vineyards were grown. I've always liked legitimizing what may seem to be insane spontaneity or questionable decisions with a list of reasons why what I'm doing makes perfect sense… can anyone relate? 🙂
I booked modest hotels (no hostels I was too posh for that by the time I took this trip damn it being older and used to comforts really has it's drawbacks) but left some openings so I could figure things out once in the country.
I sorted out a trip to the winery I worked for (from Sydney) which actually turned into an opportunity to spend a few days with journalists who would also be traveling through the area writing about the growing region. Knowing I'd have at least a few days filled in the company of other people made me feel quite pleased with myself and much less nervous.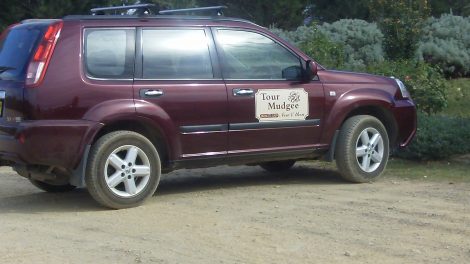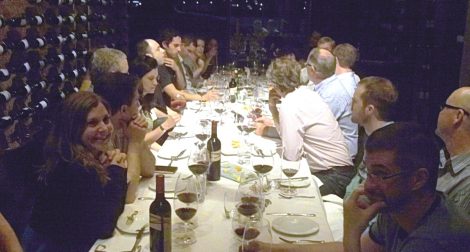 I was also connected, upon request, with a few friends of friends (I had quite a circle of Australian friends in San Francisco at this time) in Melbourne who I made plans to meet up with for drinks, dinners or Aussie rule football matches.
Looking at my calendar before I left and seeing only about 9 of the 17 days were days where I didn't have anyone to meet up with, I felt much less worried about ending up depressed and alone with bottles of wine in my hotel room (yeah the visions definitely popped into my head a few times-and it was not pretty!). I figured I'd easily fill up those 9 days walking around Melbourne and Sydney and finding a day tour to visit the Great Ocean Road and so on.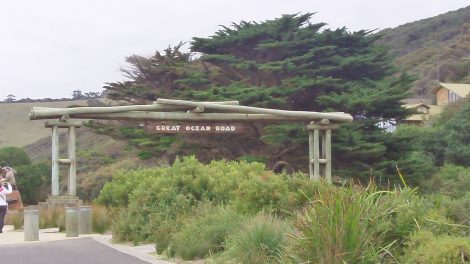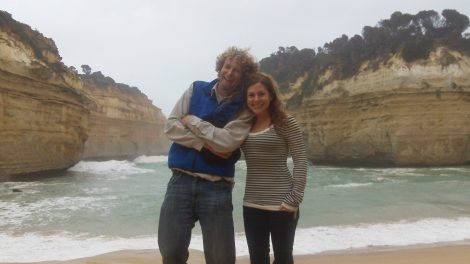 This was back before everyone was using sites like Meetup or other social sites to connect with fellow travelers (though some really savvy folks were ahead of the curve-and sites like couchsurfing did exist but no Airbnb).
Looking back now-I wish I'd known then what I know now. I could have avoided some awkwardly boring and lonely days and nights as well as saved a lot of cash. But I did enjoy most of my trip immensely and I ended up meeting lots of new people (which by the way doesn't happen as much when you are traveling with a friend/partner) and seeing so much beauty. It wasn't perfect-but it got me started on the road to satisfying solo travel and getting to see more of the world.
Considering taking a trip alone? What's holding you back?
Try some of these blog posts for resources that will make your solo travel experience so much easier and more fun than my first experience was (even though mine was still pretty cool-the resources now are sooooooo much better!)
Guaranteed Ways to Meet People While Traveling Solo
Finding Great (and Unique) Accommodation
Connecting With Locals & Other Travelers