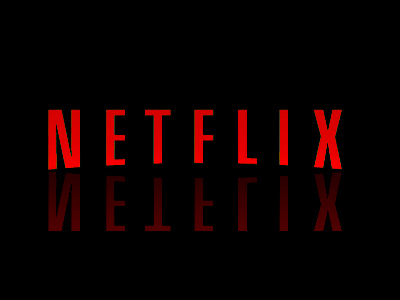 You can find most of these Spanish series on Netflix hurrah! Love, drama, intrigue, murder, history… these shows have it all. And watching them will help you improve your Spanish accent!
EL TIEMPO ENTRE COSTURAS/THE TIME BETWEEN
A phenomenal show about a Madrid seamstress who leaves Spain with her lover and ends up abandoned and in debt in Morocco, forced to pay her criminal boyfriend's debts off and remain under the watchful eyes of the law until she's done. She ends up opening a dress making shop and creating dresses for some of the wealthy and elite foreigners in Morocco (including the wives of Nazi's). We won't spoil the end for you but the plot thickens continually.  This show involves spies, Nazis, fabulous fashion and drama. The heroine is a famous Spanish film actress who has won awards for many of her roles. This series was based on the very popular novel.
Who is this for? Drama lovers, lovers of movies with strong female leads who overcome odds, lovers of foreign films and seeing the past come to life……
GRAN HOTEL/THE GRAND HOTEL
Like a Spanish Dowton Abbey with way more romance and intrigue. Set in a beautiful old hotel on the coast in Northern Spain. Rich owners with a beautiful daughter. A devilish manager who's having his way with some of the staff, a young staff member who's been killed and…………. Her handsome brother who shows up to infiltrate the hotel (by becoming one of the waiters) and solve her murder.
Will romance blossom? Will more people be killed?! You'll have to watch to find out.
VELVET
O.K so this might qualify as a modern-day Telenovela but the acting and story are much better and it's set in Madrid! The fashion, music and cheesy burst-into-American 50's hit song moments alone make this great entertainment but there is also a great cast and some super lovable quirky characters. Velvet is set in a department store and based around the seamstresses/staff that work on the lower level and their relationships with the rich (and more upper crust society) owners of the store as well as their friendships with each other and life in Madrid in the world of high end retail during the 50s.
The main characters though are Ana and Alberto- a beautiful seamstress from downstairs and the son of the rich owners who have been in love since they were children but who continue to be torn apart by Alberto's family……
Sort of an Upstairs-Downstairs kind of thing but with more spicy romance, drama and much better fashion. I'm so sad they only did three seasons!
LAS CHICAS DEL CABLE/THE CABLE GIRLS
There's nothing better than traveling to a foreign country and getting immersed in a different culture and hearing a language first-hand every day. Combining a trip to somewhere you've always wanted to travel with an educational opportunity gives you even less reason not to splurge and just do it! How can you argue with traveling somewhere beautiful, eating new foods and seeing new things and all while taking your language skills to a higher level. This is the kind of experience no one regrets and that creates lifelong memories.
A super cute (and very dramatic bordering on Telenovela level) miniseries based in Madrid in the 1920's. It focuses on the long lost romance of a man and a woman who meet again after 10 years by chance in a company where the woman gets hired as a telephone operator. The man is married now…. The woman is a thief who has had run ins with the law due to getting a tough break. And of course there is the tight-knit girl crew who work at the telephone operating station, among them a rich elite rebel, a secret feminist and a woman trying to leave her abusive husband in a country where divorce isn't legal and a woman's rights aren't recognized.   Scandal, drama, political strife and romance ensue!
JUANA INES
A mini-series about Juana Ines de Asbaje a brilliant young woman in Spain in the 12th century who ruffles feathers with her intelligence, wit, outspokenness and her prose at Court where she is a favorite of the nobles. She is disliked by the religious confessors in the court due to her outspokenness and the fact that she's a woman, and once it's made public knowledge that her parents were unmarried she is told the only options for her (a bastard!) are becoming a prostitute or a nun so she opts for becoming a nun so she can study and write in peace.
The drama doesn't end there though! Juana Ines continues to cause scandals and piss the church off from inside the convent……..including being renowned as a possible lesbian!