When You Want to Travel Longer For Less
Lodging is the biggest drain on finances when traveling.  Western Europe is particularly difficult (especially compared with places like Eastern Europe, Latin America, and Asia). Keeping lodging costs as low as possible, can help you extend your budget much farther (and therefore extend your trip longer).  If you want to travel for a month/or months instead of days or weeks you'll need to get creative.
My monthly budget for lodging is $400-$800/month right now ($12-$27/night!). This seems crazy compared to what most people spend on lodging when they travel but believe me it's doable. And, it doesn't mean staying in backpacker hostels, on other people's couches, or in dirty motels! Uh uh. That is not my style.
I utilize a combination of methods to keep my lodging expenses in Europe as low as possible while still staying in nice, well located places.
To off-set the times I have to book nightly (meaning less than a month long rentals-because the prices decrease significantly if you book by month!) accommodation, and to pay for travel to and from destinations, I have to find as many no-cost lodging situations as possible.
Free Accommodation? What's the Catch?
No cost lodging? What?! I must be working on a farm somewhere like slave labor in exchange for a room right?! Or couch surfing?
Wrong. I want a nice place to stay and not on someone's couch! I'm a 30 something woman who's had nice places to live my entire adult life.  I like to be comfortable.. To have a place to make coffee in the morning. To be in a nice and/or convenient neighborhood.
Here's a Mix of the Low-Cost and Free Accommodation Options I've Used Over the Past Year.
1) International House-Sitting:
Did you know this was a thing? I didn't either until I got to Europe. But it is. This is an absolutely fabulous way to stay around the world (including a lot of Western Europe) for free (lodging costs-wise) in exchange for watching people's homes and pets while they are away.  Sure, it adds some responsibility to your travels, but when you are in it for the long term, like me, that is o.k. In fact, it's preferable. I like having normal responsibilities and living somewhere in a house or nice residential apartment versus a hotel.  I like walking an adorable dog around a new village or city and getting to know the place (and the neighbors!) intimately. I like leaving a place, having felt that I was a local, even if for just a short time.
Oh, and did I mention I love dogs? I think I may actually love the dog-sitting part as much as the free lodging part.  The house sitting sites out there right now are numerous but the top sites I've found are Nomador.com and Trustedhousesitters.com.  Nomador is mostly properties in France. Trustedhousesitters is a much more varied but is U.K heavy. Though more and more U.S and Australia properties are being added.
Update: There is also now a good U.S house-sitting site called House Sitters America that I've found a great house-sitting assignment with though not a lot of properties are added regularly I'm sure it will pick up over the next year as it's visibility increases.
2) Subletting temporary rooms or apartments versus renting 'vacation' accommodation:
There are various organizations out there now days that connect people living around the world, away from their home countries (expats).  We all connect on websites where we find answers to key questions, network with others for jobs, housing, social activities, etc.  My two favorites currently are: www.expatica.com and www.internations.org .  I found a monthly flatmate in Prague through Internations and got a lot of valuable information on housing, employment, and legal stuff on expatica.com.
3) Volunteering as an English language partner:
There are a lot of volunteer 'opportunities' being advertised on various sites, even for places in Europe. Buyer beware. Many of these 'opportunities' for you to get free lodging in exchange for your volunteer services are not as they appear.  A lot of programs charge you hefty fees for the privilege of giving your time and labor for free.  Then there are sites set up for labor in exchange for lodging, usually organized between individuals (farm or business owners and travelers).  While a lot of young backpackers seem to love these 'opportunities', honestly, most of them seem to me, like advertisements for slave labor. I'm not knocking it for those who truly enjoy doing physical labor for free- but it's not something I'm interested in.  I want more intellectual stimulation if I volunteer my time. And I want really nice comfortable accommodation.
So, when during my research I found the mention of an organization called Angloville that offered hotel accommodation and all meals in exchange for being a volunteer English language partner to professional adults (in Poland, Hungary and Romania), I was suspicious. I thought I'd go to their site and find the hidden charges. Turns out, this is a legitimately free program, complete with nice lodging and three (restaurant) meals per day.
Now, these programs ARE only for a week each so the travel to and from the countries counteracts some of the lodging savings (there are the hotel room costs for the nights before and after the program starts, etc) but you will certainly get far more for far less by doing programs like this if you are traveling for longer, and like to meet people.
4) Turning one opportunity into more future opportunities: 
I liked my experience with Angloville so much, I looked into other similar programs  around Europe (which I only found after knowing what to search for!).  I found both Diverbo Pueblo Ingles and Vaughantown programs in Spain (Diverbo also offers Germany programs) who ran very similarly structured programs- but with even more benefits for volunteers.
Between these three programs I spent six weeks living in 4-5 star hotels in beautiful remote locations and eating, drinking and talking to amazing people from other countries. In between I spent months housesitting, subletting or renting Airbnb apartments.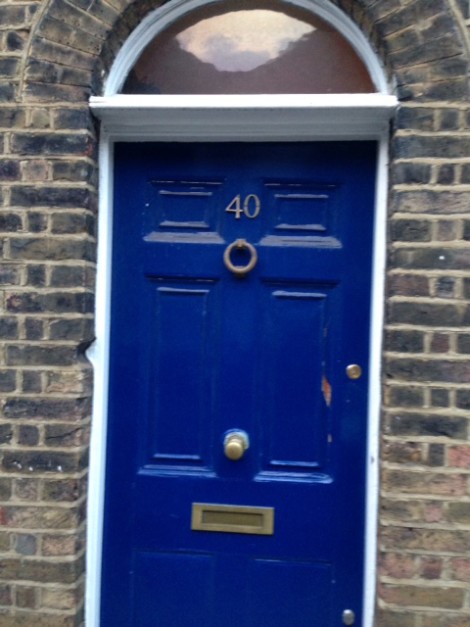 5) Airbnb.com:
Last but not least! Airbnb. One of the best and most affordable way to find nightly or weekly rentals around the world, Airbnb can also be incredibly useful for longer month long stays.  While most people won't publish super low monthly prices, they are willing to negotiate reasonable monthly rates with you in order to make a large lump sum at once, be free to travel more without checking in guests every week and to fill their spaces during slower months.
I've used Airbnb for five years now in more than five countries and have had a lot of great experiences.
So far, in Europe my average monthly spend is hovering between $700-$1400 on monthly Airbnb apartment rentals. These have all been private, spacious apartments or houses. Most have had extra bedrooms (which I then found another female solo traveler to take therefore cutting my costs in half to $350-$700/month).
Whatever way you break it down- it's much cheaper and more enjoyable to travel this way if you are traveling long term than paying nightly or weekly rates or renting shabby motels or hostels. You'll also get to experience life like a local or get to know other locals and have plenty to do!
Travel more. Don't go broke doing it.
xo
Brooke