It's impossible to pack as lightly as is comfortable, for a month in Europe.
There are places you can spend a month, where all you need can be squeezed into a small carry-on suitcase. You know… tropical places or warm weather places where you can get by with just flip flops, lightweight shorts and tops, maybe a dress or 2, some running/workout clothes, and a swimsuit.
You can pack lightly because:
1) the weather will be warm
2) the dress code does not require you to be dressed more nicely than a backpacker or beach bum on vacation and
3)  you can wash your lightweight beachy stuff in the sink and it will be dry by morning, avoiding the need for too many changes of clothing.
Then there is the type of travel, where you will actually be residing somewhere like a local for a longer period of time.
When that place is France, there is also the additional challenge of being in a country where everyone dresses well, regardless of what they are doing.
This type of travel is rewarding and provides a completely different experience than simply sweeping through town for a few days, seeing the main sites, and heading off to the next destination. But, it also requires a bit more planning and forethought.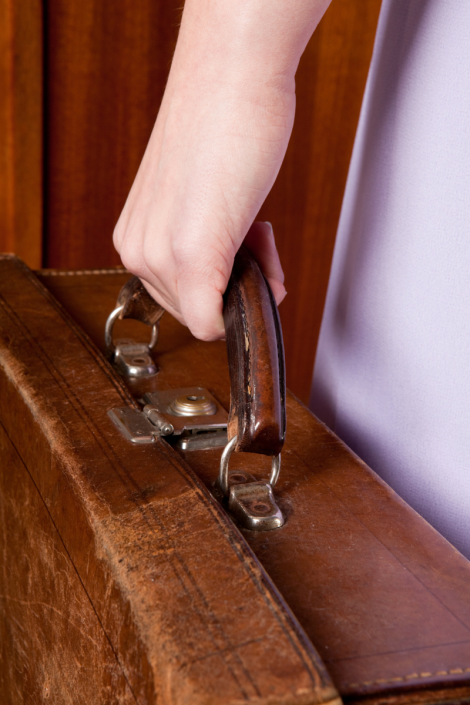 When staying in France for a longer period, having plans with French families for dinners and events, and weekend trips to Provence and Paris with my French guy friends I am not comfortable rocking my jeans and tennies every day. Nor would they be comfortable with it (ah.. the French).
So, for this most recent six week trip to England-Prague-France (and yes rain was expected in England!) I had the nearly impossible challenge of packing lightly yet still having all the necessary items for all the situations I'd be in.   I decided to pack it all within a just-over-a-carry-size piece of luggage because I'd be dragging my suitcases with me through 3 countries and a variety of train trips, metro rides, and city streets.
My method:
I packed all dark colored stuff . Dark or black clothing doesn't look dirty as quickly, doesn't present matching challenges, and doesn't call too much attention (French are quite basic in their color schemes).
What I packed:
1) 1 pair jeans that goes with boots for colder days (Normandy and England can get blustery even in summer) and that I can walk around in
2) 1 pair of boots
3) 2 dresses super light weight. Can be worn with sandals or tights and boots or high heels depending on weather and level of dress needed.
4) 1 pair of shorts (nice material shorts like the kind you wear sailing with a floppy hat. Not board shorts) and a couple light weight flowy tops that can be swapped out with jeans or shorts and washed/dried quickly.
5) 1 pair of sandals that look nice and are o.k for long walks on cobblestones (this is tough!)
6) Running clothes and shoes: 2 pairs of bottoms, 2 tops, 1 bra, 1 hat, and socks (running stuff takes up literally like 1/3 of my luggage but hey it's summer I can't really get away without working out)
6) 1 pair of black high heels that can swap out with pants or dresses for classier affairs
7) 1 light Rain Shell: Must have for London and apparently also for Normandy (my French friends assure me that the weather is completely unpredictable)
8) 1 warm sweater or wrap ( I chose my Athleta cashmere hoodie because it's incredibly thin, warm, and dries quickly while still looking nice)
The trick to making my clothes stretch on long trips though, is always largely based on staying at places with washers and bringing clothes made of materials that dry quickly. I always use Airbnb or Homestays when I travel vs getting hotels for this reason among many others. I'm not willing to spend valuable vacation time trucking around clothing to laundromats and sitting around waiting for them to be done.
I've come to the conclusion that packing for a variety of different countries with different dress codes, and different weather when you have to roll it all around behind you is an art form.
I get better and better with every trip.