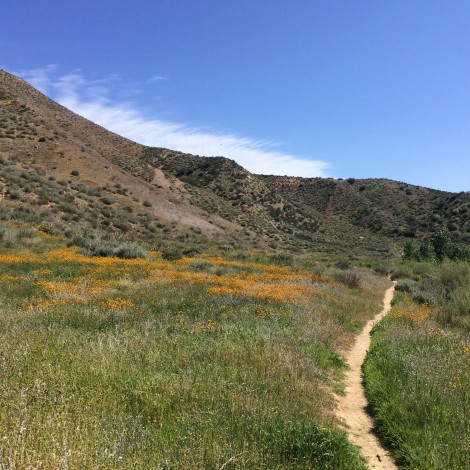 Anxiety When Putting Yourself into New and Unfamiliar Situations
Remember what it felt like on the first day of school, as a kid? Not knowing if anyone you knew would be in your class? Not knowing if anyone would like you, or talk to you? If you'd have anyone to sit with for lunch or to hang out with at recess? I do. Just because I'm a grown up doesn't mean I still don't feel like that some times.
There are a lot of situations we face as adults, either in our professions or in social or academic settings that cause serious social anxiety. The awkward 'I feel like everyone is staring at me and noticing how my outfit doesn't go together or my legs are really white or my hair is a complete mess and no one is talking to me what do I do' moments.
Anytime we put ourselves out there: presenting at a meeting, attending a networking event, going on a blind date, showing up at a new place of employment or moving to a new city or country… it takes some serious mustering of courage and psyching ourselves up to make it through the initial rough patches.
There are still a lot of 'I hope people like me' or 'I hope I make some friends' kind of moments. Especially for those of us who didn't settle down right after high school or college and stay in the same town or same job for the rest of our lives (not knocking this, but there are a lot of us out there that didn't go this route and we're living in a different and ever changing world). I often crave solidarity with like-minded individuals.
We are moving between companies, cities, and often even countries or continents. We are navigating the ever increasingly difficult minefield that is dating (made even more difficult by moving from place to place to take new jobs or if you have a job that requires travel).  We are working hard to make a living and also trying to create meaningful experiences and moments and find a purpose in everything we do. We're trying to maintain relationships: friends, family, and romantic while balancing a complicated life with a lot of uncertainties.
We're not always 100% comfortable with what we are doing or the choices we are making but we know that being comfortable means not taking any chances so we're also o.k with the occasional 'oh shit' moments or the pit of the stomach shaky nervousness that comes with some of the risks and adventures we take on.
Where I'm at (maybe you are too!)
Take my current situation: I'm living in a new area, working on starting a business, and trying to get myself back to my former healthy and happy physical condition. These are all scary things. For the first time in years, I'm not great at a lot of the stuff I'm doing. Yet. I'm not the expert at anything. Yet. I'm not the socially connected connector of people waving hello to people I know everywhere I go. Yet.
I went very quickly from one environment to another and they couldn't be more different. But, while some of the changes I'm adjusting to are harder than others, many, even if uncomfortable, are good. Forcing myself to go places I wouldn't normally go, so I can meet people, working hard on getting my website figured out even though I'm not a tech wizard, forcing myself to tackle other digital challenges that I find not only difficult but tedious.
It really sucks to feel frustrated and not know the answers. To be bad at some of the things I thought I'd be quickly good at.
But I just have to keep putting myself out there and making an effort:
-With people (talking to strangers and putting myself in situations that make me nervous)
-With business/professional  (asking for help, using my resources and network, and continuing to educate myself)
Successfully Putting Myself Out There-The Pay Off
A recent success I've had putting myself out there, started out rough but ended up being rewarding.
I joined a group backpacking trip put on by the local meetup group in the area. I had never backpacked before, and this was a completely eye-opening (and blister causing, and calf splitting) experience. Yes, it was tougher than I thought. Was I great at it? No. Did it suck some of the time? Yes. Did I limp 4 of the 10 miles back on my second day, cursing the day I'd packed a 40-50 lb pack for a 20 mile 2 day backpacking trip? Yes. But I also met a great group of people who love the outdoors and were incredibly welcoming to me.
I learned a lot about what NOT to do when you go backpacking, I got a great workout, checked something off my list I'd never done before, and experienced a beautiful wilderness area that I'd never spent much time in. I sang songs around the campfire with strangers, didn't look in a mirror for 2 days, and gave up on trying to look nice, or even clean (after a few slides into marshy waters, mud puddles, and down gravel slopes I literally had nothing left to wear but dirt covered clothes…).
Even with some of the hard or uncomfortable stuff I faced on this trip, I ended up being so glad that I did it.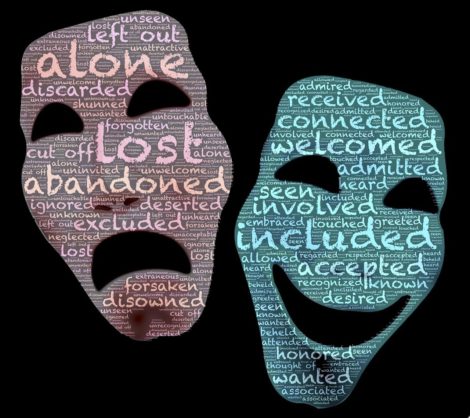 Discomfort Leads to Growth
Most everything I'm doing right now is stuff I've never done before.  This is equal parts exhilarating, disheartening, exhausting, and therapeutic. It's by no means comfortable.
Even so, I'm looking forward to the journey ahead. Succeed or Fail. I'll never know until I try and the worst case is I don't get the results that I want. But even in this case, I have confidence that something else will come along and show me a different way.  Thinking about something and doing something are two different things and often doing the thing shows you just how much you don't want it. Either way you have to put yourself out there and do the damn thing to figure that out.
What uncomfortable things have you done lately? Or what challenges are you avoiding taking on because they make you uncomfortable?
Write to me-I'd love to hear about it: adifferentkindoftravel@gmail.com